a standalone 8 track digital recorder and workstation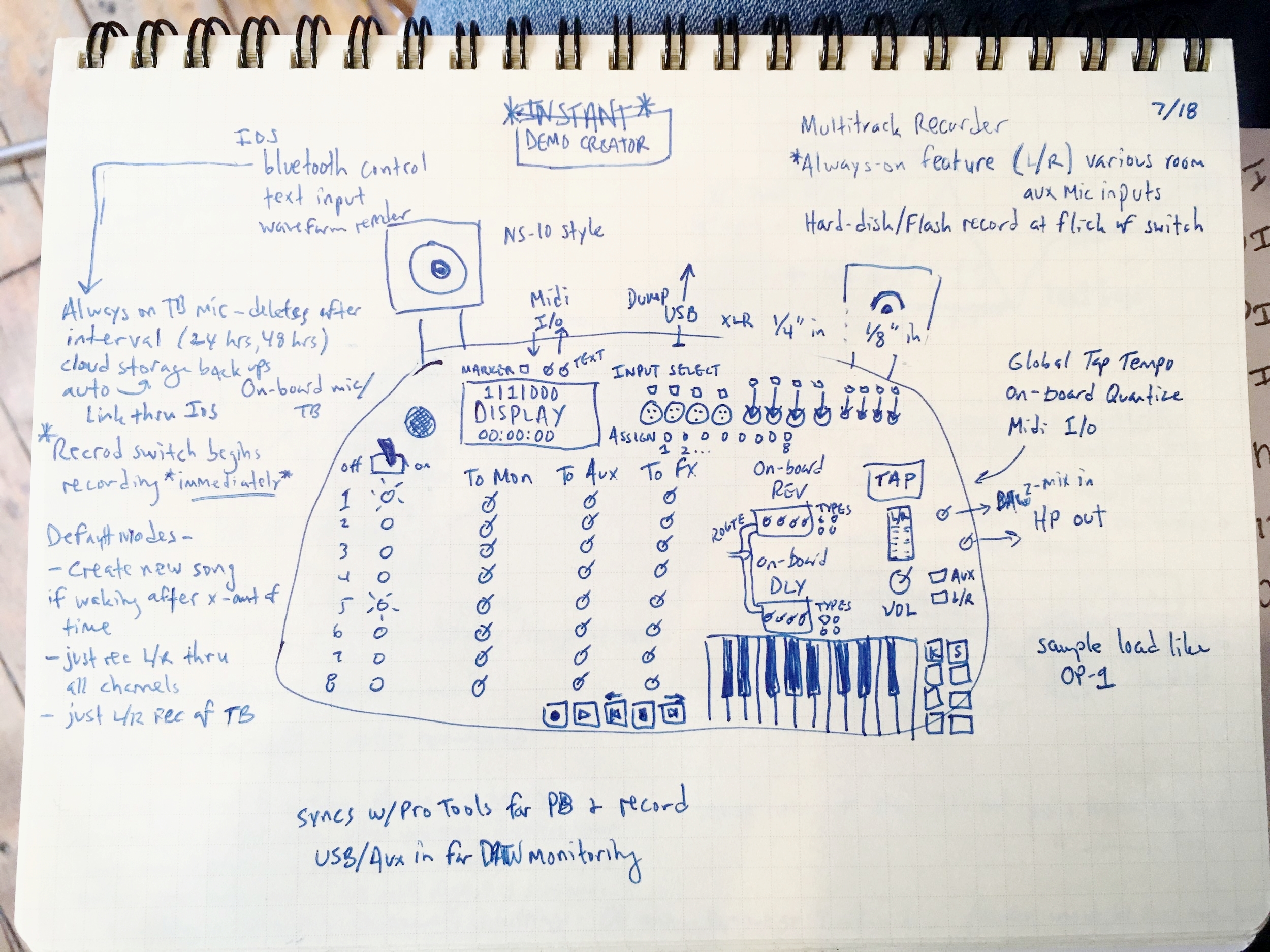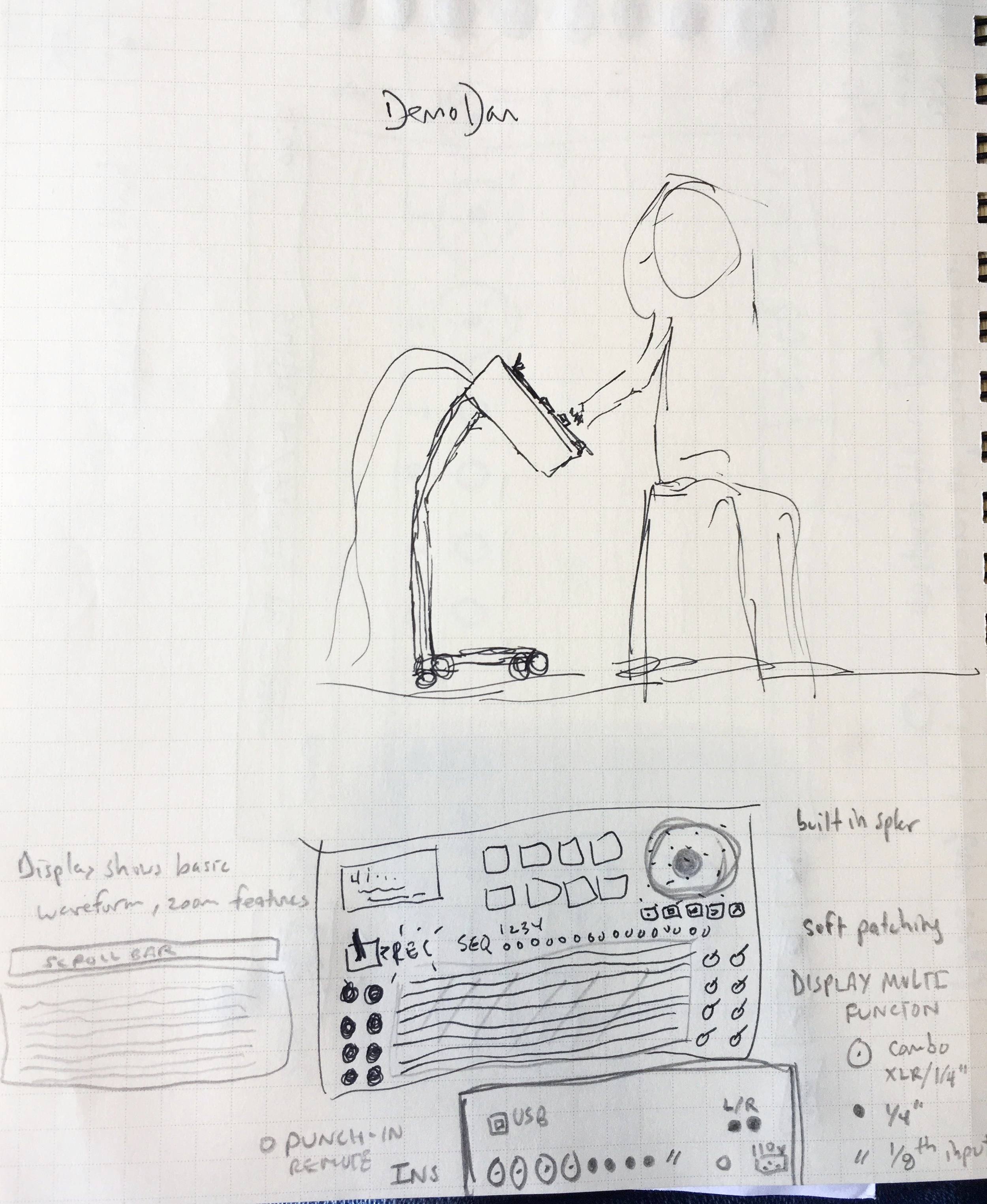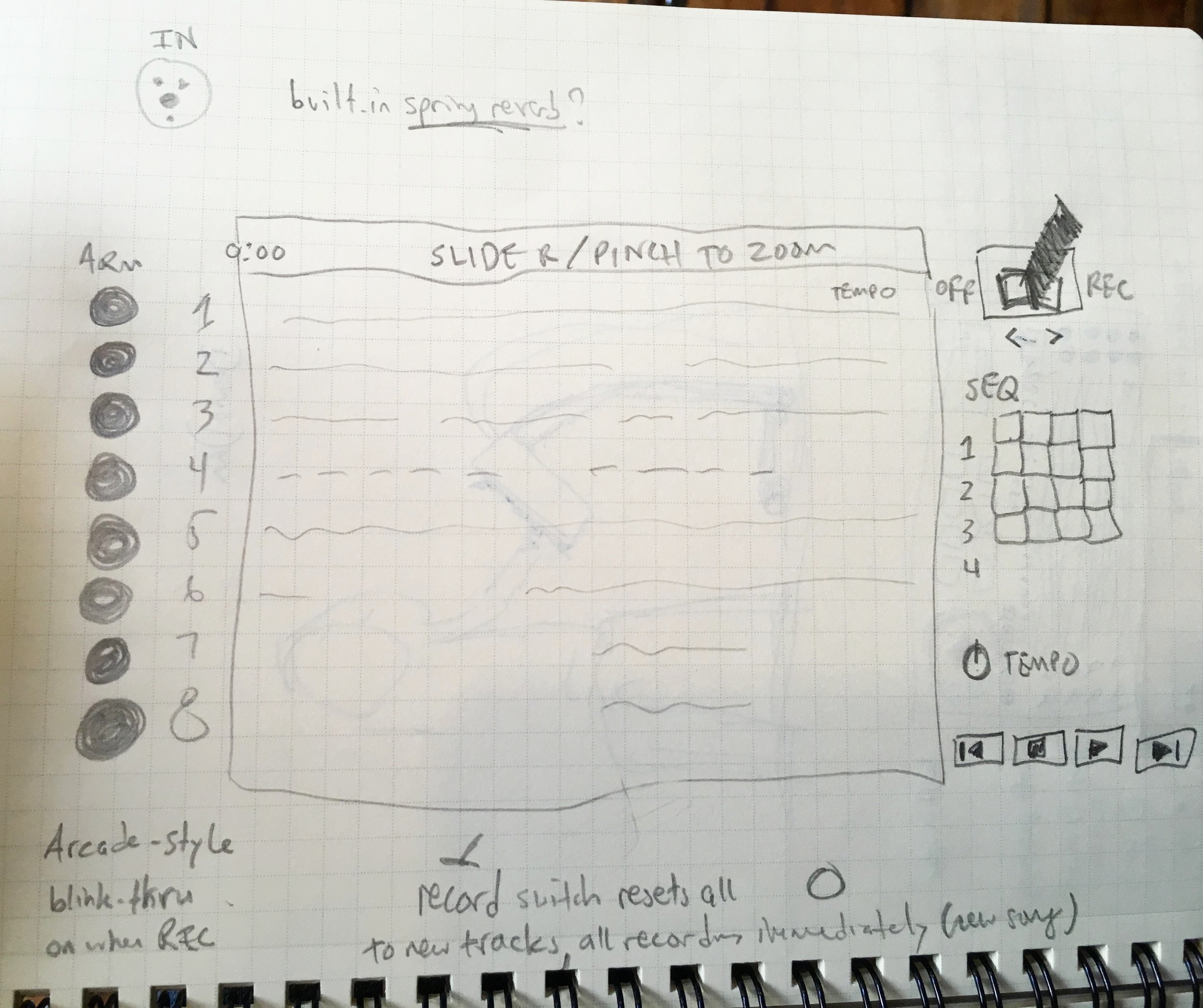 Record-Ready function is on permanent stand-by, waiting to record at the flip of one switch - no boot up, no programs or plugins to wait to load, no screens or mice - because pure and fresh inspiration can be lost in the time that we sit waiting...
Knob-per-function design. Immediately ready to record on 4 tracks at the flick of a single switch. Ergonomic design on a custom stand. Exports WAV files for digital editing. Flash Memory. Built-in goose-neck mic. Inputs for Mic, DI, and 1/8th". Open-source design to integrate tape saturation plugins (Tascam 388 emulation anyone?) and to allow plugin manipulation.